8.03.22 5 mins read
Why Social Media Loves Video
Content
Social media platforms are constantly evolving, but one thing is certain: the algorithm gods have spoken and video has come out on top. If you log into any of your social media accounts, you'll probably see a video within a few seconds. Why? Here, we take a closer look into why social media loves video content and why you should too.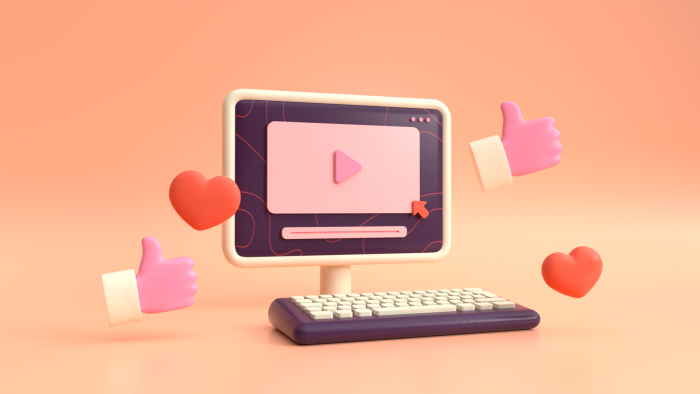 Engagement
Video content is favoured by the social platforms firstly because it receives the most engagement. It might sound a bit convenient for a motion studio to say that social media loves video content, but it seriously does.
Here's why. With an overload of information, video is able to cut through the noise and grab your attention. The average person LOVES video. Since the pandemic, Facebook and Instagram (Meta, if you will) noted a 40% hike in usage. Now we turn to video for distraction, information, entertainment and communication… And we are basically hard-wired to like it. Our brains are able to process video 60,000 times faster than text. Pretty wild, huh? 
In fact, videos are so engaging that vids on Instagram generate more engagement than any other content out there. Even platforms that weren't designed with video in mind, find it the best content for winning our attention: Tweets with video see 10x more engagement than text only. So it's no wonder brands are opting to use video to communicate their message effectively.
Our brains are able to process video 60,000 times faster than text. Pretty wild, huh? 
The Long Dwell
Social media algorithms are complicated as hell, and bar Zuckerburg and a few tech guys, nobody really knows exactly what they involve. But we do know that in 2015, Facebook surveyed users on how they interacted with videos and found that when we like a video we don't necessarily click 'like'. Nor do we comment, share, or all that other stuff that Facebook prompts us to do. Since engagement is everything in the marketing world, they had to find other ways to measure interest. 
Enter the dwell time. Dwell is when we stay on a video for slightly longer than maybe we'd like to admit. We actually look at videos for longer than we think all the time. Maybe we don't want our friends to see our guilty pleasures, but hey – Facebook sees all. Zuckerberg is basically omnipresent. He also measures things like turning up the volume and switching to full screen. All these small things inform the algorithm and affect not only what we see, but what our friends see too. Kinda creepy when you think about it.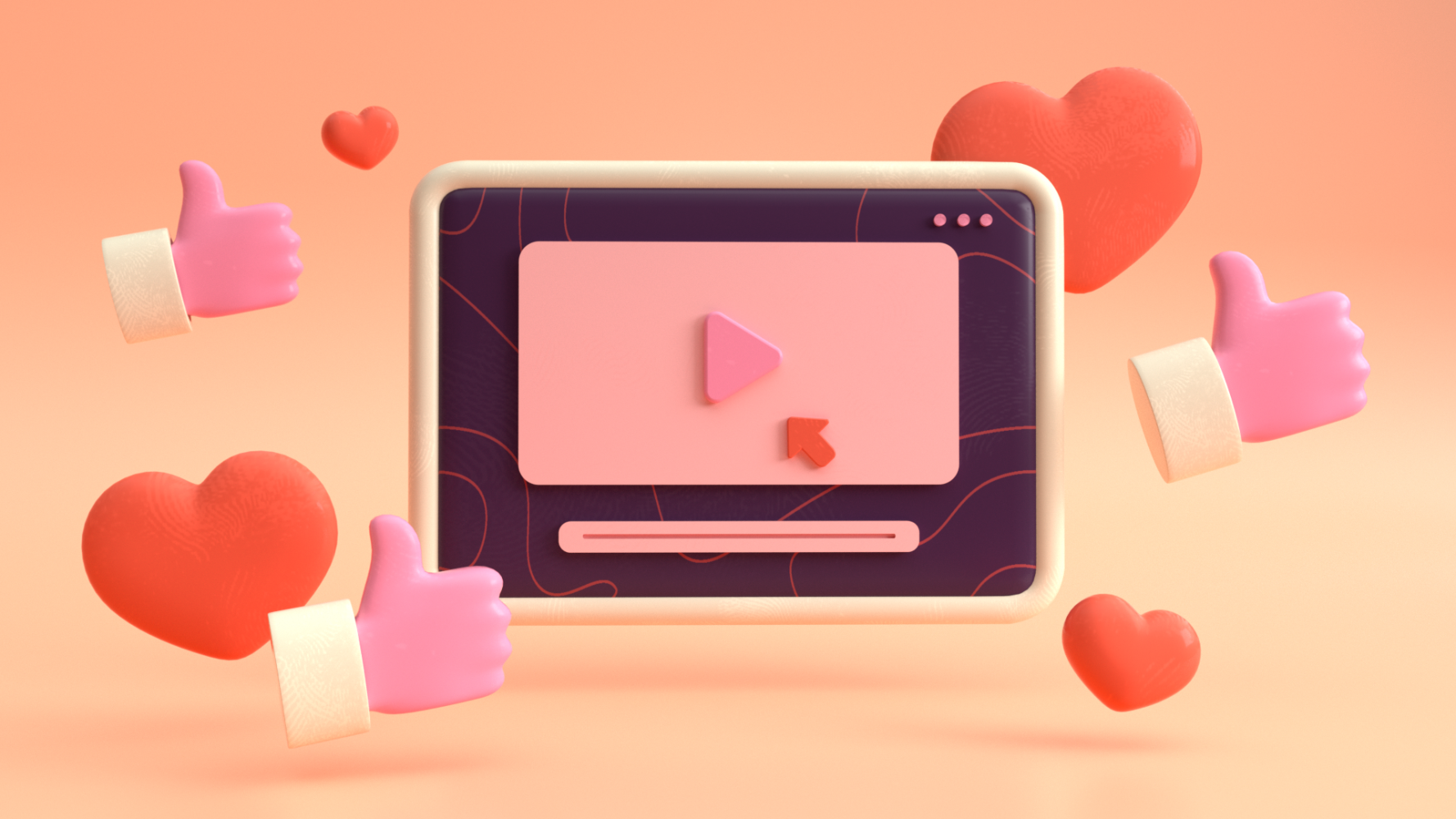 Best By…
Every brand ultimately strives to capture their audience's attention and videos have the advantage of doing this for an extended time. Not only do people look at videos for longer than other forms of content, but thanks to their high engagement ratings they also stick around for longer. So whilst a piece of motion might seem like an investment, the chance is it has a better shelf life than images alone. 
Even one video can be used in multiple ways; short clips, teaser videos and you could even redirect viewers to the full-length video on your own site, for example. Consider grabbing a gif from a few frames of video and using that as its own post. Playing with video lengths and editing can turn one humble vid into numerous bits of content. 
Quality is Queen 
The good people at Silicon Valley would have you believe that it's all about offering little ol' you the best experience online. Whilst there's a bit more to it, the reality is that these platforms only exist because we enjoy them. 
Algorithms are designed to filter out irrelevant and poor-quality content so that only the good stuff gets through. If you set up a new account from scratch you'll find what you see is pretty meaningless. As you interact with what you find interesting, the algorithm takes note and shows you more of that next time you open the app. It's oh-so-simple and yet highly complex at the same time.
According to Hubspot, 72% of us prefer to learn about a product or service via video.
Gimme, Gimme, Gimme
According to Hubspot, 72% of us prefer to learn about a product or service via video. You can display what you have to offer more dynamically and this can be a super effective way of getting potential buyers intrigued. A nicely thought out piece of motion can really amp up your brand's messaging and communicate it in a fresh, exciting way. 
It's not all about the money you can make though, sadly. Social media platforms love motion because it makes them money. The single goal is to keep you on their platform for as long as possible. The longer you're on their platform, the more ads they can chuck your way, the more tailored these ads will be, the more likely you are to buy something, and thus, generate a whole load of ad revenue for them. How else did you think Facebook made 120bn in advertising last year?
So there you have it. We'd love to hear what experiences you have of using video on social media, so hit us up on Twitter and let us know.