Boosting brand recognition for the
COS

quilted bag
The home of the iconic quilted bag
The quilted bag is this year's must-have accessory from COS. The sell-out bag inspired a flood of imitations and replica products, after being worn by Jennie Kim – dubbed the fashion queen of K-pop. The bag disappeared off shelves overnight and prompted a wave of imitations to appear on the market; a phenomenon known as the 'Jennie Effect'. A quick scroll on TikTok will confirm that the #cosbag is the viral item everyone wants to get their hands on. 
COS approached Yatta to create animated social content that would boost brand recognition and firmly cement COS as the home of the original quilted bag.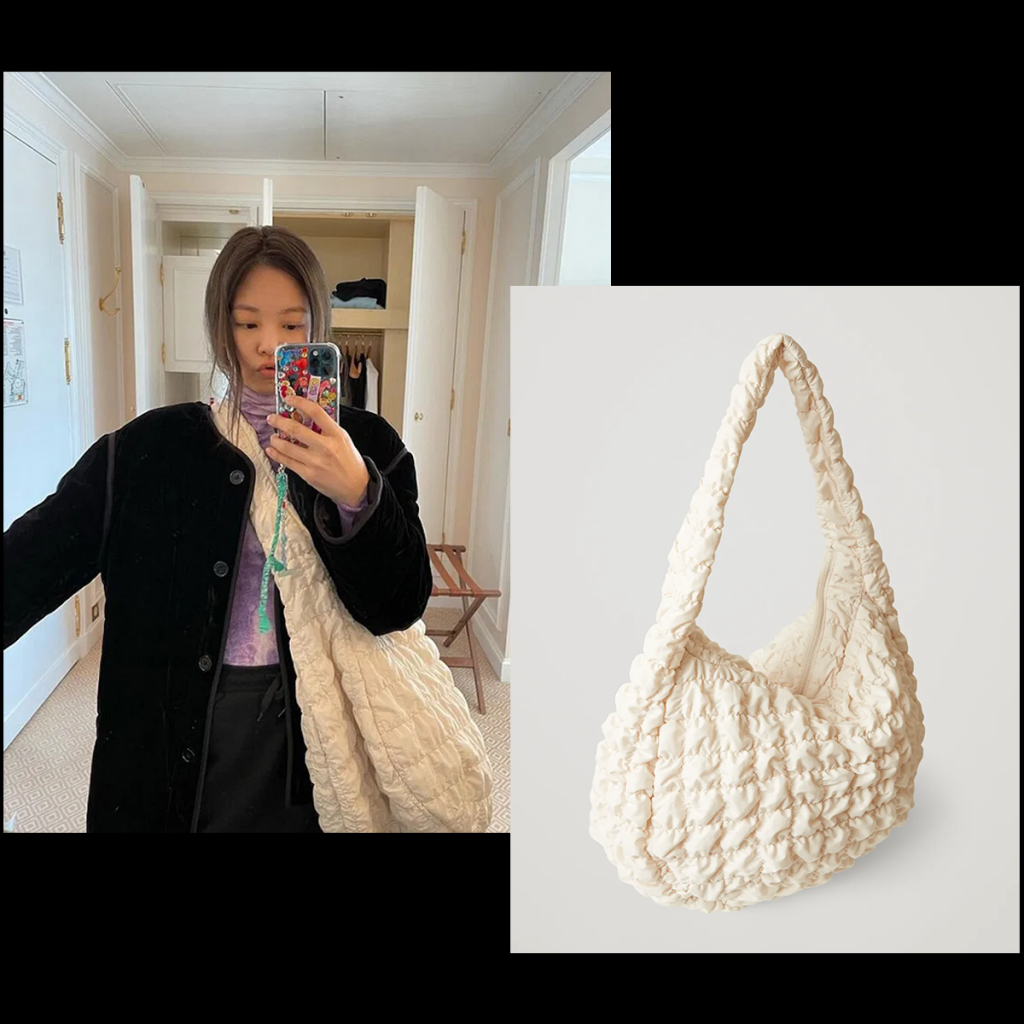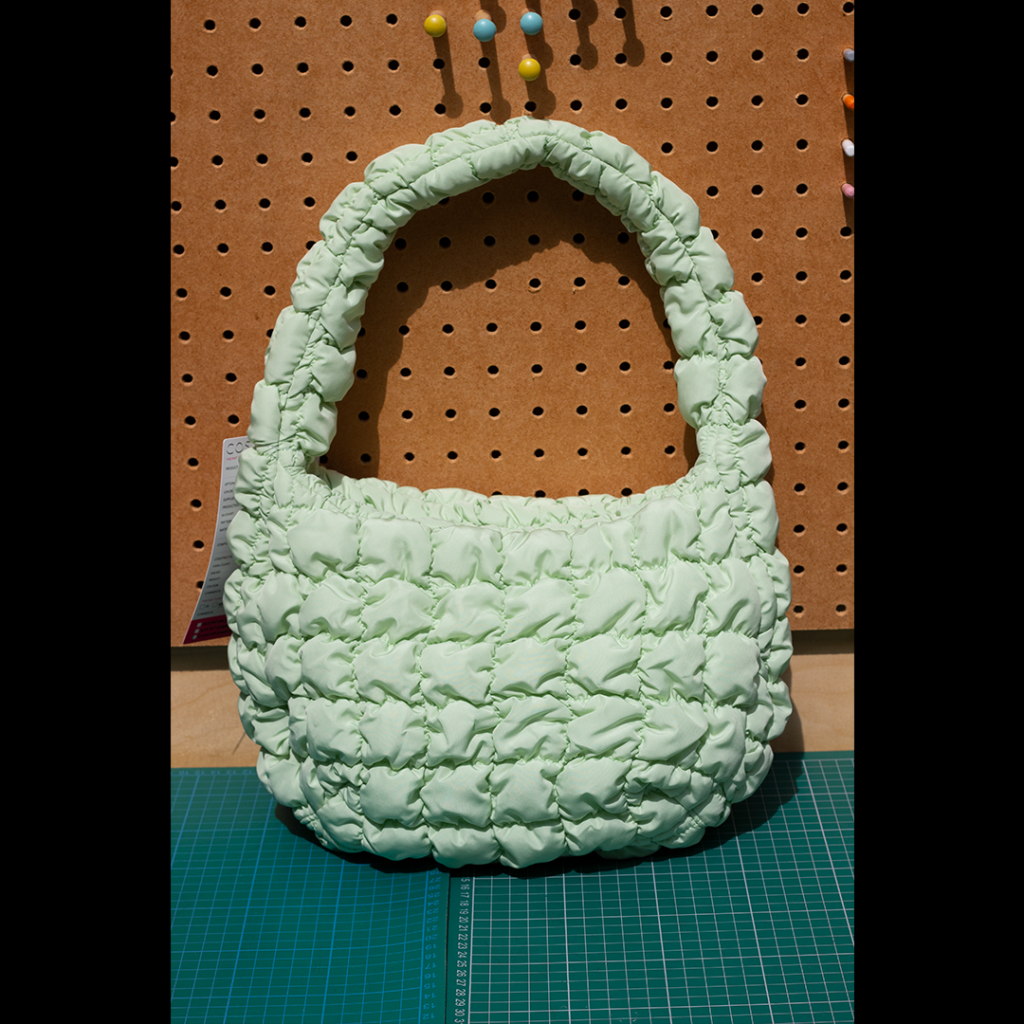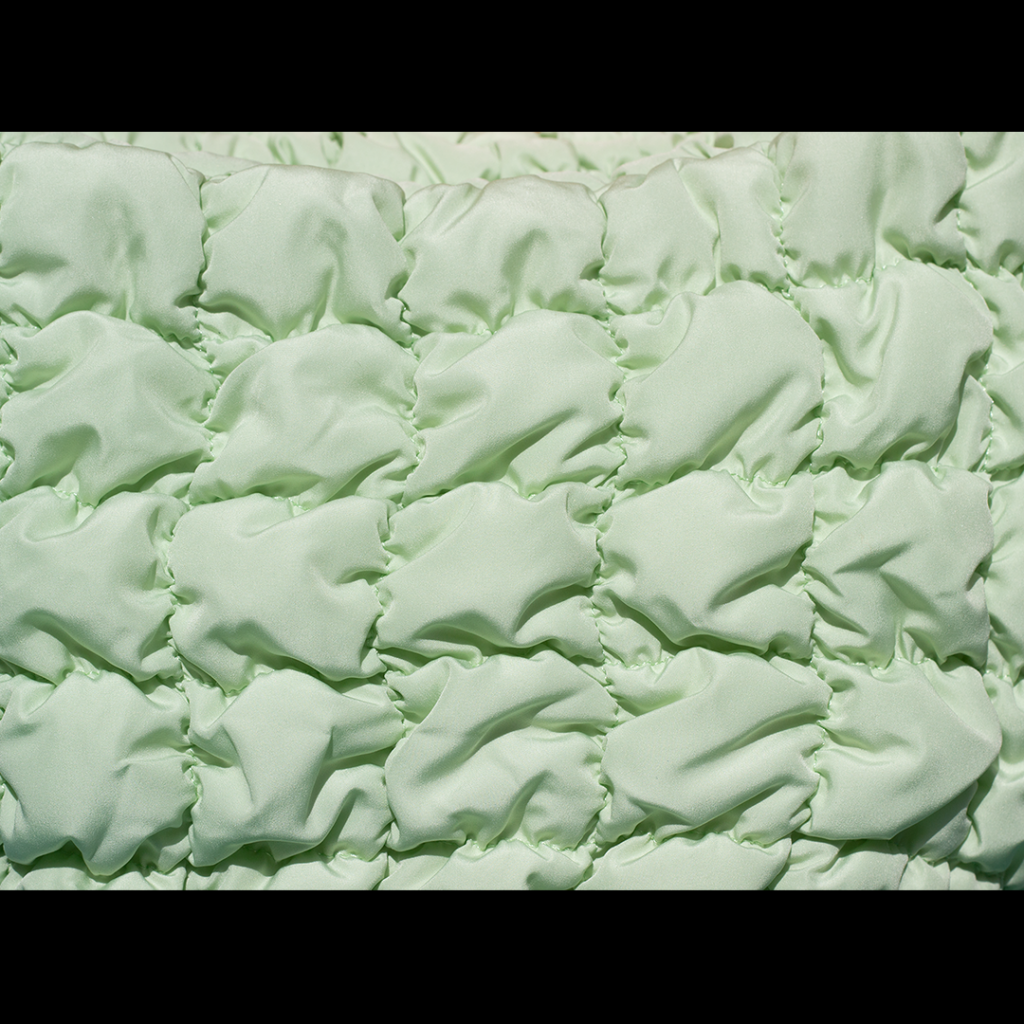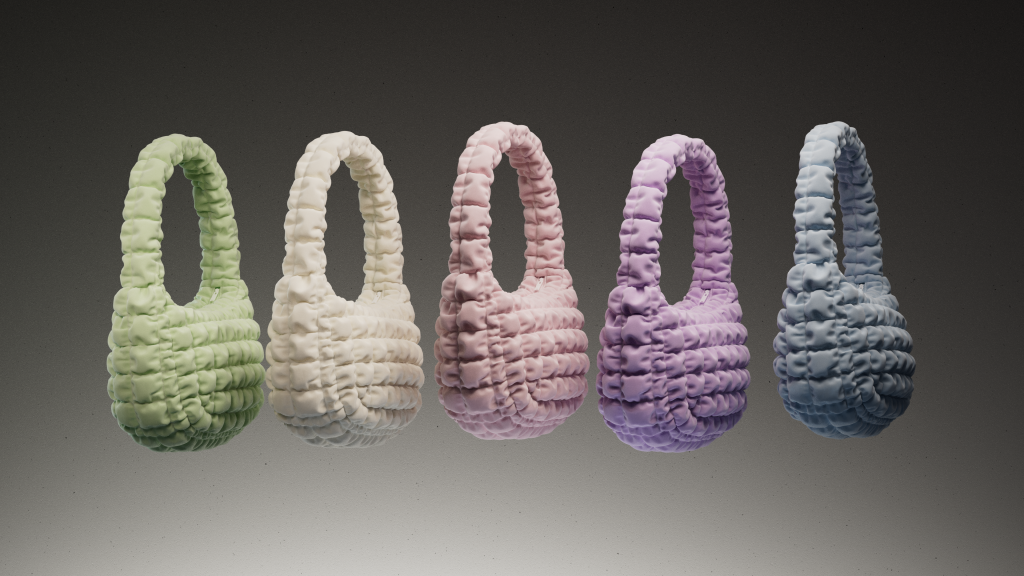 Research & Development
Crafted from recycled polyester, the chunky COS quilted bag is an item you just want to reach out and squish. We began by playing on this sense of tactility, using slow-paced, almost hypnotic pieces of motion. Zooming in on ripples and textures, we added dramatic lighting to create an almost hyper-realistic quality. Using playful inflation techniques, we abstracted the material from the shape of the bag and played on the bag's irreverent and light-hearted feel.
Quilted Bag Pop-Up
The videos were part of a wider social campaign and coincided with the launch of the COS quilted bag pop-up store in Seoul, South Korea. Moving away from the minimal, neutral shades they're renowned for, COS have released the bag in a number of pastel shades – a bag for every occasion. Our videos, along with the other elements of the campaign, help to build up hype ahead of being released.
The Results
Heading back over to TikTok, within 7 days the first video had amassed over half a million views, 50,000 likes, and over 450 comments. And the numbers are still rising. #cosbag is trending once again and demand has never been higher.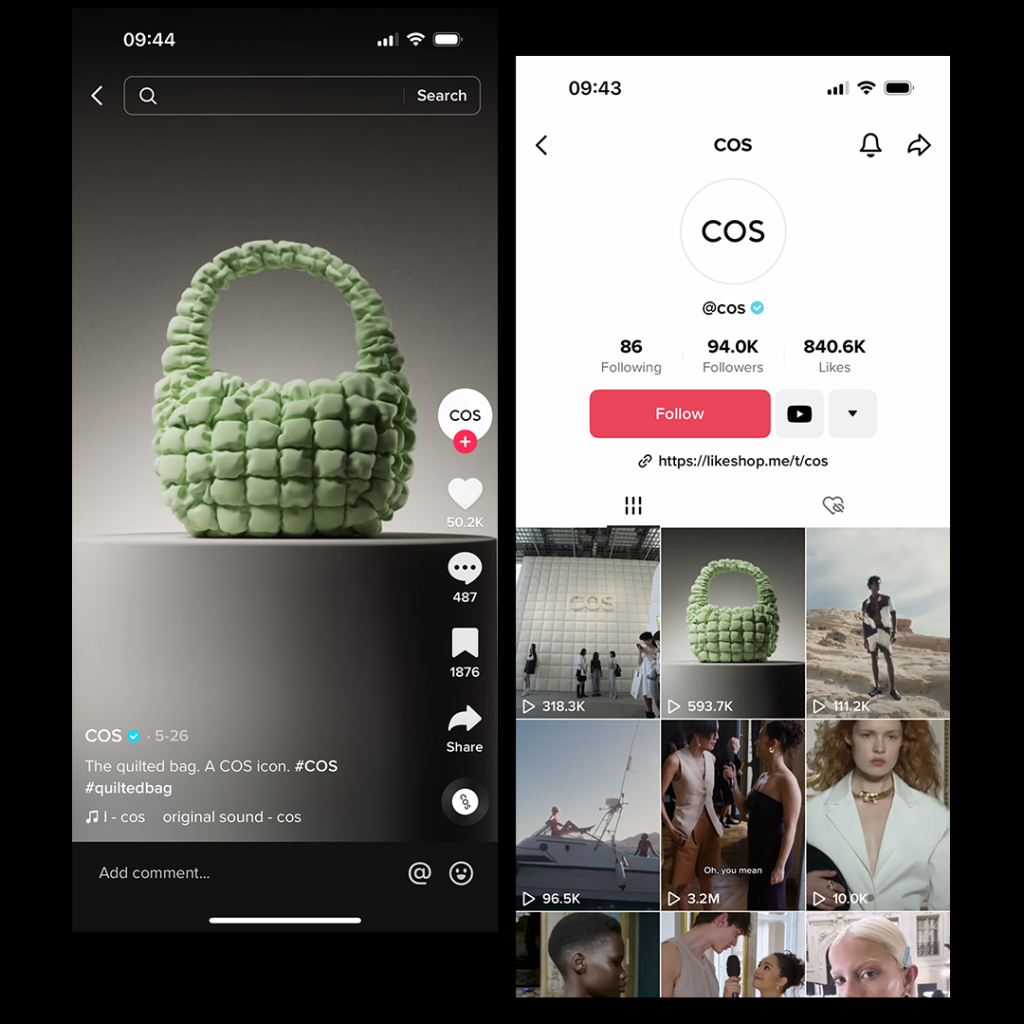 Art Direction
Alex Michael
3D Animation
Jordan Pledge
Jack Harvatt